DIGITAL MARKETING EUROPE 2021 Conference + Expo
April 28, 2021 @ 8:00 am

-

April 29, 2021 @ 5:00 pm

|

¢459
Jonny will be delivering a session on:
SEO – How to climb the google ladder with SEO
Industry-Changing Content and Network
The event brings together the people and companies redefining the global digital marketing business. Gain the newest and industry-specific knowledge, maximize opportunities, and build your network.
You will need to build your own agenda because the choice will be wide! On our platform you will be able to bookmark what talks, panels, virtual cafés, booths, and meetings are the most interesting for you. Using this feature all activities will be displayed in your personal schedule.
Get ready for two days of industry-changing workshops! They are designed to teach you practical skills, techniques, and allow you to seek advice from those who have done it all before. A unique opportunity to get hands-on knowledge from global experts! You will feel inspired by ideas that will transform your marketing operations. Choose from a variety of outstanding workshops!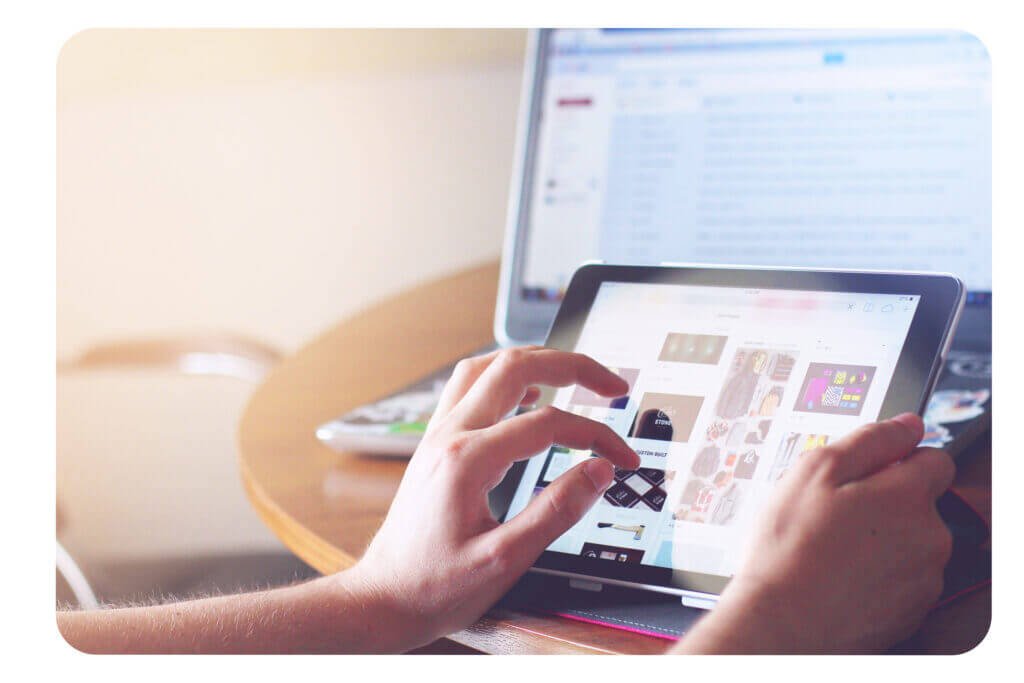 Top-Notch Talks, QnA and Ask Me Anything Corners
Trending Topics on Panel Discussions and Virtual Cafés
Widen your perspective about the hottest Digital Marketing concerns from different experts! Listen up to a panel discussion where panelists share opinion and expertise on trending, no-commonly-agreed Digital Marketing world topics. Or you can share your own opinion and hear out other attendees and speakers ideas and insights in virtual cafés on the challenges of the industry.
First panel discussions and virtual cafés will be announced soon.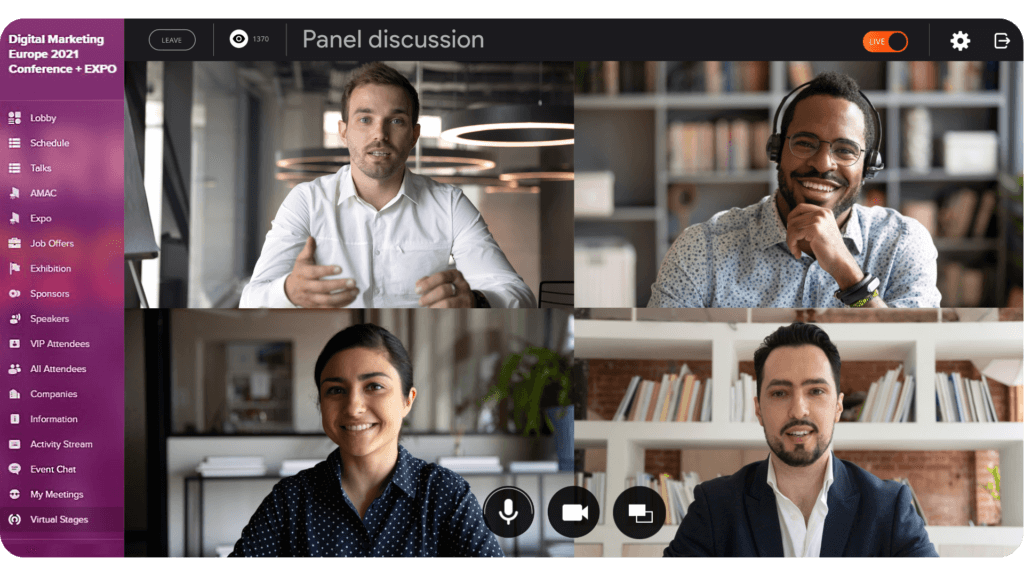 Diverse and Insightful Expo Area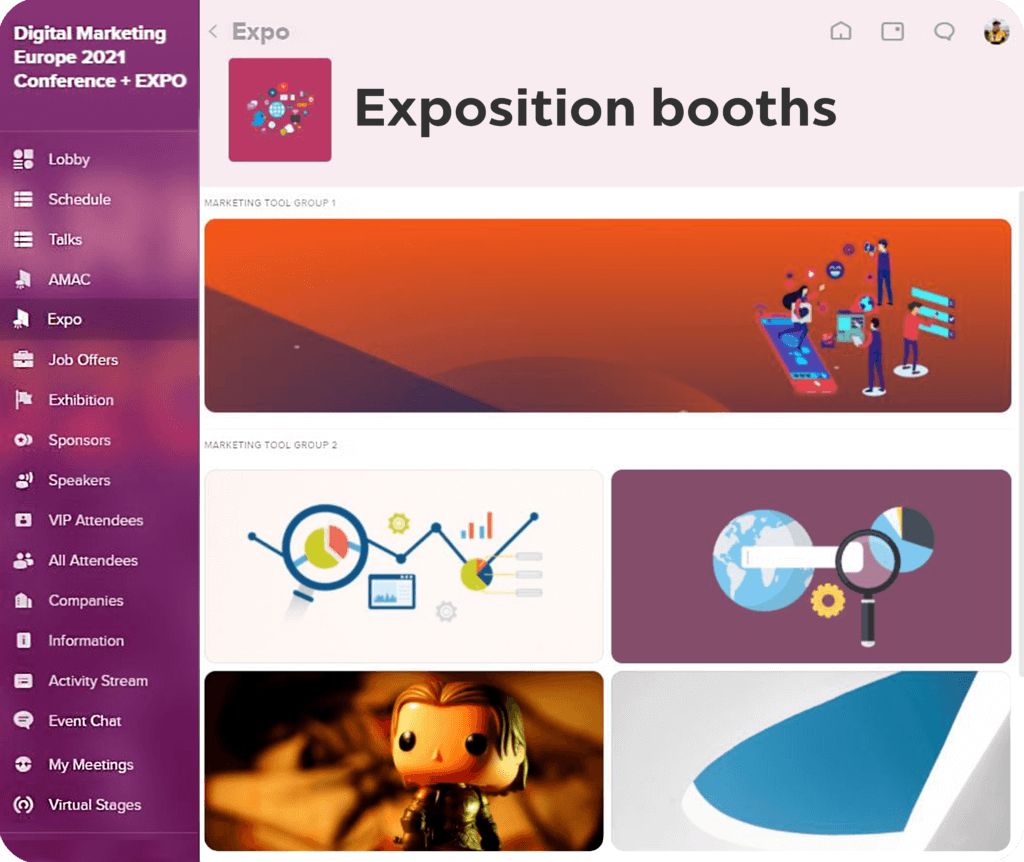 Join the virtual booths in exposition to get to know what digital marketing has been up to!
Learn the most popular tools for your marketing operations.
Get to know the best agencies if you need to outsource some part of your marketing.
Meet the authors and learn more about their books. The Digital Marketing world is full of knowledge.
At the expo, you will be able to watch, listen, get useful materials from top industry performers, and to communicate with them on the spot! Pay attention, booth representatives have the agenda prepared for you as well.
The list of exposition companies will be announced soon.
Networking Opportunities for Meaningful Connections
The platform features are designed for meeting any of the conference stakeholders: speakers, sponsors, attendees, and the organizers!
Check detailed attendee profiles and companies list to discover the right people to have engaging conversations and establish authentic relationships. Additionally, you can create your own profile with information about your company, position, offers, and needs to position yourself.
Chat one-on-one like you were in the hallways. Our platform provides an environment where all attendees, speakers, and sponsors can interact with one another.
To build even stronger connections, organize virtual meetings (valid only to VIP Pass). Schedule meetings with VIP attendees, speakers, and sponsors.
Be informed about new offers and opportunities for your career from the job board.